---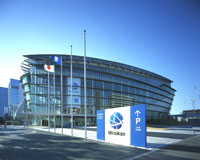 Date
August 1(The), 2013. 15:00-17:00
Venue
Payment Information : Fees
Free
However, an admission fee is required in order to see exhibition of Miraikan.
Capacity
Time Schedule
14:30 : Open
15:00 : The greeting of session
15:10 : Introduction of a holding outline
16:00 : Special Invited Discourse : Keynote Speaker : Hirofumi Seo, M. D.(SCIEMENT)
17:00 : Closing
Keynote Speaker
Hirofumi Seo, M. D.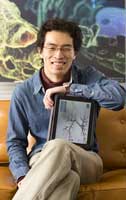 SCIEMENT Representative
Graduated from the University of Tokyo Faculty of Medicine.
While currently working as a physician,
Hirofumi studied 3DCG at "Digital Hollywood" (a professional school specializing in 3DCG) during his second year at the University of Tokyo.
He is currently also working as a scientific CG designer.
With the knowledge and experience as a medical specialist, Hirofumi produces inimitable illustrations & animations that are "fun" and "factual".